Dare I say that I actually love the Olympic pink this year!? It is so fun to see the gymnasts flying through the air with a pink background.
And while I know the last thing any of us need is another Olympic commentary, let's briefly talk about the US women's gymnastics team.
How cute are these girls?! I mean seriously, they are just tiny, adorable, little powerhouses! I love the amazing attitudes they carry, big smiles, warm hugs and just all around great sportsmanship. I really saw such a stark difference in comparison to the other teams...
Etienne Cristina Gonser Franco of Brazil
When it comes down to Olympic style our girls have got it covered. Thank goodness they were not using that sparkly hair spray or going buck-wild with the hair clips and scrunchies.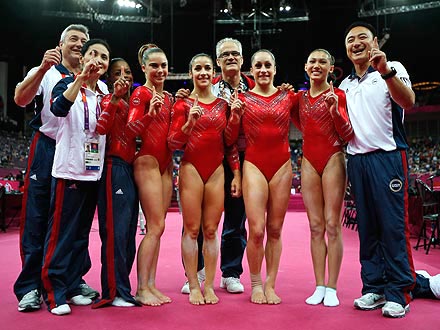 And I have been loving all of their Adidas-sponsered leotards- all 10 styles to chose from! I thought it was great that that they wore the very patriotic red for their team finals.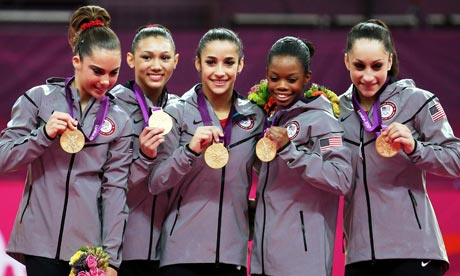 Congratulations to our Team USA for winning the gold last night!! What an incredible moment for these young girls and all of us cheering at home!